Chorale Royale Protestante
de Bruxelles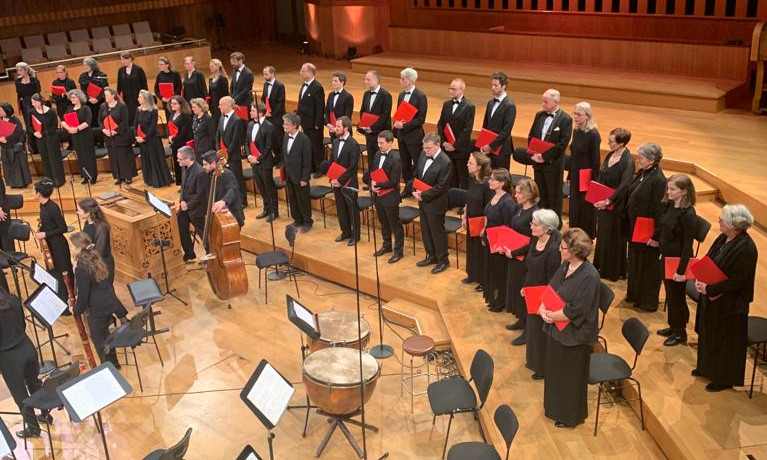 We are a vocal ensemble of around forty non-professional singers who have acquired a good level of ability.
Our repertoire consists essentially of sacred music, performed with orchestra, a cappella or accompaniment, from the Renaissance to the present day.
We give frequent performances in Belgium as well as abroad.
Although the choir was originally attached to a parish, it now welcomes singers without making any religious or philosophical distinctions, provided they have a good voice, like to sing in an ensemble and have a good grasp of musical theory.
We offer our singers:
the possibility to rehearse and perform great works of choral music,
high musical standards,
the discovery of works of music from many periods, from the Renaissance to present day,
singing with well-known soloists and musicians, and with professional orchestras,
camaraderie and a friendly atmosphere,
a varied programme of activities,
regular vocal training,
plus many more things to discover.
We offer our audience:
concerts featuring a variety of programmes, with orchestra, a cappella or with accompaniment, in interesting venues,
performances of the great works of choral music,
the discovery of lesser known musical works and exploration of 20th century composers,
high-level performers (soloists, orchestras, etc.),
a friendly and welcoming atmosphere at our performances,
the possibility of becoming a subscriber to the choir,
a number of benefits and advantages (announcements of concerts, choir newsletter).